Submersible Pumps Vereeniging

Submersible pumps have a hermetically sealed motor close-coupled to the pump body furthermore the whole unit is submerged in the fluid to be pumped. The main advantage of this type of pump is that it prevents pump cavitation, a problem as a result of high elevation difference between pump and the fluid surface. Submersible pumps push fluid to the surface as opposed to jet pumps having to pull fluids. Submersibles are more efficient that jet pumps.
---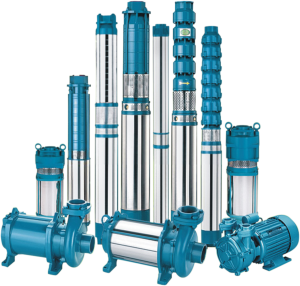 Application
Submersible pumps are found in many applications. Single stage pumps are used for drainage, sewage pumping, general industrial pumping as well as slurry pumping. They are also popular with pond filters. A Multiple stage submersible pump can typically be lowered down a borehole and are mostly used for residential and industrial water extraction, for instance in basements
Special attention to the type of submersible pump is required when using certain types of liquids.
Our WSD(T) pumps are perfect for:
Well pumping
River pumping
Pumping water from cellars garages and basements
Water supply
Drainage in breeding industry
Handling waste water