Deep Well Pumps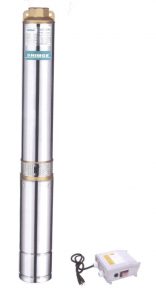 Performance Range
Max. Flow: 22m³/h

Max. Head: 454m
Application Limits
Max.ambient temperature< 40°C

Sand content ( in mass fraction ) up to 0.01%

Hydrogen sulfide content up to 1.5mg/L, chloride ion content up to 400mg/L

pH 6.5 to 805

Maximum: 70 m below the static water table.
Certificate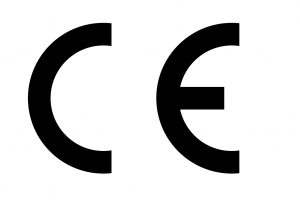 Application Fields
Building/construction work/Domestic water supply

Irrigation and small water work

Landscaping

Water conservancy system

Factory.
Features
Edible oil filled motor, stable & reliable running with pressure regulating membrane

Single phase motor equipped with start box with built in capacitor & current mode thermal protector, convenient for replacement

Available with cable with motor plug, dissemble conveniently

Pump sleeve with screw thread, single stage floating impellers, except 16m³/hrs series with integrated stage floating impellers

Installation in 4″ or larger boreholes

We have a large range of different pumps for different boreholes, different flows, at different head ranges from 1.2m³ p/h to 20m³ p/h on 100mm borehole pumps with heads up to 350m depending on application.

25uF/450V AC
No.

Component

 Material

 1

Discharge Chamber

Brass, Casting

 2

Impeller

POM

 3

Guide Vanes

 PC

 4

Pump Sleeve

 Stainless Steel

 5

Shaft Coupling

 Stainless Steel

 6

Inlet Part

 Brass, Casting

 7

Oil Chamber

 Brass, Casting, Stainless Steel

 8

Stator

 —

 9

Pressure Regulating Membrane

 NBR

 10

Lower Sliding Bearing

0.37~0.75 kW:6303




1.1~2.2kW:7303B




3~7.5kW:7304B DT

11

Rotor

 AISI 304 + Steel 45#

 12

Upper Sliding Bearing

 6203

 13

Mechanical Seal

 118-16/26 S:K(PC)

 14

Cable Joint

 —

 15

Cable Guard

 Stainless Steel

 16

Pump Shaft

 Stainless Steel

 17

Shaft Sleeve

 Ceramic

 18

Rubber Bearing

 PEUR

 19

Check Valve

 PC
If you would like us to send you a free quotation, or have any inquiries about any of our products and/or services,
Send us all your specifications on the borehole pumps , depth of borehole required amount of water. It was tested and we will select the correct pump for you.
"Supplying the best pumps in Vereeniging, and the Vaal, since 1989"