4″ & 6″ Oil Cooled Submersible MOTOR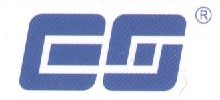 Italy new technology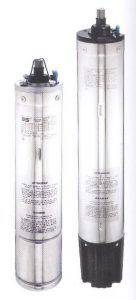 Characters
Meet the requirements of Standard IEC34-1 with fully sealed shaft.
6 inches NEMA standard flange connector.
Swedish angular contact ball thrust bearing equally divides more axial load.
With stainless steel shaft, Italian mechanical seals.
Thrust Load: 15,500N for on or under 15kw motors; 30000N for 18.5kw-45kw motors.
With stand guard, reinforced butyl rubber diaphragm pressure balance device.
Properties:
Power: three phase, 2.2kW – 45kW
Voltage: three phase, 230/400V +- 10%, 50Hz direct start
Protection device class: IP68
Insulation class: F
Maximum temperature:35°C
Minimum water flux through motor: 16cm/s
pH value of water: 6.5-8.0
Maximum starts per hour: 20 times
Flat cable with individual ground wire: 3×6.0mm³ or 3×10.0mm³ waterproof connect cable
Cable length: 1.5-4m
Certificate
Material
High-quality cold-rolled silicon steel lamination.
Mechanical seal.
220°C-resistant lacquer-coated wires.
High-quality bearing undertaking big thrust load.
Copper bar rotor.
Brass alloy or electrophoretic cast-iron or stainless steel 304 upper bracket.
If you would like us to send you a free quotation, or have any enquiries about any of our products and/or services,
Please don't hesitate to give us a call.
"Supplying the best pumps in Vereeniging, and the Vaal, since 1989"